Book Club Updates
Keep up with the Book Club Brunch monthly newsletter!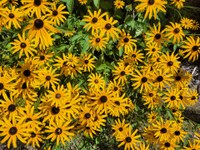 Dear Book Club Friends,
I have just finished reading The Girls in the Stilt House by Kelly Mustian.  I liked this book very much.  It is full of details about life in the Natchez Trace in a Mississippi swamp in the 1920's – plus a gripping story that kept me guessing and staying up late till the end. 
I'm looking forward to being with you to talk about books, or to wonder why we can't seem to read much at certain times, and to let book talk energize and comfort us as we move into another season of shortening days and lengthening Covid shadows. 
Wear your masks --  they can't hide smiling eyes! – and come to the Marcellus Library for First Thursday Book Club on Thursday, September 2 at noon.   See you then!
Suzanne
P.S.  Won't it be fun if we are ever the Book Brunch Bunch again someday?!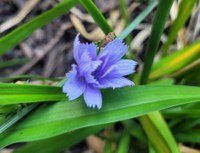 Hello, Book Club friends! 
I have been reading The Personal Librarian by Marie Benedict and Victoria Christopher Murray, which is on the new books shelf at the library (now that I took it back).  I want to talk about it at book club next week.  Marie Benedict also wrote The Other Einstein, The Only Woman in the Room, and Carnegie's Maid, among others. We have talked about some of these novels, which are about lesser known, and less acknowledged, amazing women.  Benedict  also writes as Heather Terrell.  I found her first book using that pen name, written in 2007, called The Chrysalis, at the library.  I'm eager to see what it's like.  Why does she use two names?  Different styles/focus/eras/???
I hope a bunch of us will see each other and have a good chat next Thursday, August 5, at noon, at the library.  I will be wearing a mask again, due to the new covid variant, but at this point patrons are still welcome to choose to wear masks or not inside the library.  Maybe we can sit outside and let the wind free us from masks and anxiety!
Best greetings to all!  Save the date!
Suzanne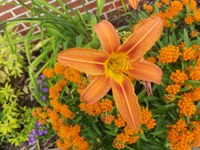 Hello, Book Groupers!
Six of us were able to meet at the library last Thursday.  Here are the books we talked about:
Before She Disappeared, by Lisa Gardiner
The Plot, by Jean Hanff Korelitz  (Stephen King says this book is "insanely readable.")
What You are Getting Wrong about Appalachia, by Elizabeth Catte
The Color of Heaven (Book 1 of 13 in the Color of Heaven series), by Julianne MacLean
What Comes After, by Joanne Tompkins
The Things We Leave Unfinished, by Rebecca Yarros
Caul Baby, by Morgan Jenkins
Beyond the Sun and Sea: One Family's Quest for a Country to Call Home, by Ty McCormack
My Broken Language: a Memoir, by Quiara Alegría Hudes
Mother Grains: Recipes for the Grain Revolution, by Roxana Jullapat
Three O'Clock in the Morning, by Gianrico Carofiglio
Winter in Sokcho, by Elisa Shua Dusapin
I must admit, the word "caul" sent me to the internet, where I learned  all about the word's various meanings.  If I ever knew about caul babies, I had forgotten it.  How could I possibly not know, or forget, this word – and the cultural associations which societies around the world have attached to it.  Oh my, book club is so good for me!
Our next book group gathering will be Thursday, July 1 at 12:00 noon at the library.  If the weather is nice, we can meet outdoors.  Let's all wear hats with brims and sun glasses!  Just kidding:  that's what I have to wear in sunshine, but you don't, if you don't want to!
Wishing you happy summer days:  stay safe; care for those around you and those far away; read (or listen to) books. 
Suzanne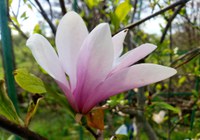 Seven of us met at the library May 6th for, as usual, a lively discussion. I hope more of you will be able to come as the weather warms up, and, hopefully, as covid precautions continue to provide good guidance over the summer.
Here are the books we discussed:
One member had read four very different murder mysteries, just for the fun of it, and to try some new authors:
Murder in Old Bombay by Nev March
Murder in a Book Shop by Carolyn Wells
Head Case by Michael Wiley
Marion Lane and the Midnight Murder by T.A. Willberg
Another member had read stories from America's "pioneer" history:
Old Town in the Green Groves by Cynthia Rylant
Pioneer Girl and Prairie Fires by Laura Ingalls Wilder
Caroline: Little House Revisited by Sarah Miller
The Family Ship by Sonja Yoerg
The Rebel Chef by Dominique Cremm
A Time for Mercy by John Grisham
We Begin at the End by Chris Whitaker
The Alice Network by Kate Quinn
The Climate Diet: 50 Simple Ways to Trim Your Carbon Footprint by Paul Greenberg
The Four Winds and The Great Alone by Kristin Hannah
The Paris Wife and When the Stars Go Dark by Paula McLain
June will be here before we can read a book and turn around twice, so please put Book Club: Thursday, June 3, 12:00, Library on your calendars.
Let's have another great conversation then!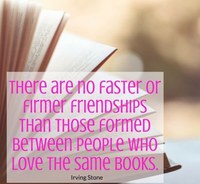 Hello, Friends,
Today was not a good day for people to come out to book club, and I was sorry to learn that some of you are not feeling well.  Second covid shot can be a tough one.  But we still had a great conversation, with Irene on the zoom, and Dawn, Chris, Joy and me at the library.  We were April Fools who talked and laughed a lot.
Here are the books we discussed:
Chris and Dawn discovered that they have both fallen in love with Kristin Hannah's books recently.  They told us about

 

The Nightingale

 

and

 

The Four Winds.  The library has 15 of the 22 books she has written, and Chris says she will order those we don't yet have. 
Irene sent this message: 

 

 "I read THE HATE YOU GIVE by ANGIE THOMAS. I didn't like it much because of the language -- too many swear words. I am sure the story was nice but I just read 2 chapters and stopped .Then I read THE SURGEON by TESS GERRITSEN.  That was a FANTASTIC Spine Tingling Suspense Thriller .The author is a Surgeon so refers to all kinds of medical stuff .REALLY LOTS OF TWISTS.  Then I read ALL THE UGLY AND WONDERFUL THINGS by BRYAN GREENWOOD:  a family consumed with drugs and violence and children trying to do the right thing and raise themselves.  Really nicely written with many tragedies but also joys.
Educated, by Tara Westover.
Sweetgrass, by Mary Alice Monroe.
The Mission House, by Carys Davies.
Night in Tehran, by Philip Kaplan.
The Girls in the Stilt House by Kelly Mustian.
We will plan to have our next gathering on Thursday, May 6.  Hopefully it will be a beautiful, warm spring day and we will meet at the library and everyone will be healthy and masks will feel good and we'll have a grand time.  I will be in touch before then to bug you!  Keep reading!
Best greetings,
Suzanne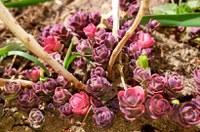 This month, we had a lively zoom with seven people. Somehow we managed to squeeze a lot of book talk into our 40 minutes. Hopefully, next month, when Spring has arrived, we can meet at the library (masked and distanced) again, on April Fool's Day. Or perhaps we'll have a "hybrid" meeting: zoom and in-person. In any case, temperatures and spirits will probably be lifting and a good book conversation will brighten our day.
Here are the books which were introduced yesterday:
The Mystery of Mrs. Christie, by Marie Benedict (who also wrote The Other Einstein, The Only Woman in the Room, Lady Clementine and Carnegie's Maid).
The Grace Year, by Kim Liggett
Before You Go, by Tommy Butler
Going to the Mountain: Life Lessons from My Grandfather, Nelson Madela, by Ndaba Mandela
What Doesn't Kill You: A Life With Chronic Illness – Lessons from a Body in Revolt, by Tessa Miller
Murder in Canaryville: The True Story Behind a Cold Case and a Chicago Cover-Up, by Jeff Coen
The Rope: A True Story of Murder, Heroism and the Dawn of the NAACP, by Alex Tresniowski
The Black Panther Party: A Graphic Novel History, by David F. Walker and Marcus Kwame Anderson
The Long Walk to Water: Based on a True Story (of the Lost Boys of Sudan), by Linda Sue Park
Beyond the Rice Fields, by Naivo (translated from Malagasy by Allison Charette)
A Lie Someone Told You About Yourself, by Peter Ho Davies
Just as I Am: A Memoir, by Cicely Tyson
Whew! Obviously, we did not discuss each book in depth! But what fun to see each reader's enthusiasm through brief glimpses into these stories! Needless to say, we could have gone on for a long time! Maybe in June and July all 17 of us who have at one time or another been together for Library Brunch/Club can sit outside the library to talk together about books and ourselves. That sounds wonderful to me.
Until then, stay safe, keep wearing masks, and plan to attend the next book group meeting on April 1!
Hello, book lovers/readers/sharers!
Somehow February whizzed past and here comes March! Our next book club get-together will be next Thursday, March 4, at noon. We will meet virtually again, using Zoom. Maybe in April or May we will be able to meet at the library.
I will send out a Zoom link next Wednesday, or Thursday morning, and hope to see lots of you on the screen on March 4.
Have you seen the redecorated children's room yet?! If not, put on your mask and stop in! The library is open for short visits. If you come on Wednesday morning, you can see me!
Enjoy your books, and the longer days.
A small online gathering...with hope we can meet in person in the near future!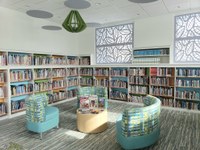 Hello, Book Club People!
 We had a small group on our Zoom meeting yesterday, but we had good conversation and laughter.   And today I had some good news:
The Library will be reopening on February 8!  There will still be some restrictions, but at least people can now come in to look for and to check out books.  And that means that, unless the pandemic slams us really hard again in the next few weeks, we can have our March book club meeting at the library  --  in the beautiful, newly redecorated Children's Room!  Of course, we will wear masks and sit well distanced from each other, but at least we can be together in person, and hopefully more of us will be able to attend.  Yay!
 These guidelines will be in place starting next Monday: Curbside service will continue for those who prefer that method, but patrons are welcome to return to usual library use.  The following Covid-related guidelines remain in effect:  1. Wear a mask which covers both mouth and nose.  2. When possible, call and reserve a time to use a computer.  3. Limit computer use to 30 minutes, except by special permission.
 Here are the books we talked about yesterday:
An Inconvenient Wife, by Mary Hoban
In Praise of Difficult Women:  Life Lessons from 29 Heroines who Dared to Break the Rules, by Karen Karbo
Broken Places (A Chicago Mystery) Book 1 of 4,  by Tracy Clark
Northern Lights, by Nora Roberts
The Radium Girls: The Dark Story of America's Shining Girls, by Kate Moore
Killer Instinct (Instinct Series: Book 2 of 2), by James Patterson and Howard Roughan
All My Mother's Lovers, by Ilana Masad
Hamnet: A Novel of the Plague by Maggie O'Farrell
Murder in Old Bombay, by Nev March
The Talented Miss Farwell, by Emily Gray Tedrowe
The Sakuru Obsession: The Incredible Story of the Plant Hunter Who Saved Japan's Cherry Blossoms, by Naoko Abe
Doesn't that make you drool and long to get back into the library and scour the new book shelves?!  Please do keep reading something as we plow through winter and hope for spring.  Stay safe!  Love your books!
Suzanne
P.S.  Here is a message from Dawn, who could not join the group yesterday:  "I read The Sisterhood of the Traveling Pants, and watched the movie.  The message it had for me:  Don't be afraid to express your feelings.  Find courage anywhere.  Be grateful for friends and family."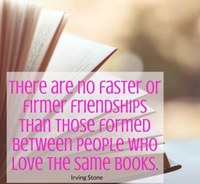 Hello, Book Club Friends!
I know not all of you have access to zoom, and I am really hoping it won't be too long till we can meet at the library again.  I'd love to hear what all of you are reading.  Can you send me a quick email and tell me? 
Today there were six of us on the book club zoom yesterday.  Here are the books we talked about:
The Museum of Dance by Jonathan Kellerman.  (fiction)
Caste – The Origins of our Discontents by Isabel Wilkerson.  (non-fiction)
Necessary Lies by Diane Chamberlain.  (historical fiction)
As Bright as Heaven by Susan Meissner (historical fiction)
The Saving Graces by Patricia Gaffney (fiction)
Absolute Truths by Susan Howatch (fiction)
The Whisper Network by Chandler Baker (fiction)
The Alice Network by Kate Quinn  (historical fiction)
The Bramble and the Rose – A Henry Farrell Novel by Tom Bouman (fiction)
Sleep Donation by Karen Russell (dystopian epidemic fiction)
Upright Women Wanted by Sarah Gaily (dystopian fiction)
Hamnet – A Novel of the Plague by Maggie O'Farrell (historical fiction)
The Secret Keeper by Kate Morton (historical fiction).  Irene wants everyone to read this book and tell her what we think of the ending, which she found very shocking!
We noticed that the majority of these books are by and about women.  Several of them reveal fascinating background information about historical times/events, often from a woman's perspective.   Isabel Wilkerson's book Caste keeps coming up as an important look at some of the basic attitudes and beliefs on which Americans' attitudes and beliefs are based.  Lots of good stories make it easier to read than some books on that subject.
I hope you are all taking good care of yourselves, staying safe, and that you have books around you.  Even if you don't feel like reading, touching a book is good for the soul!
Best wishes for the year ahead,
Suzanne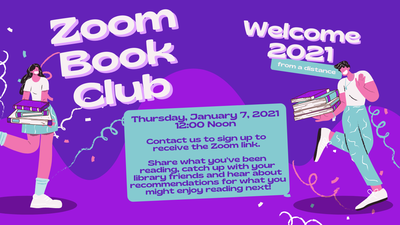 Contact us to receive the Zoom link to participate!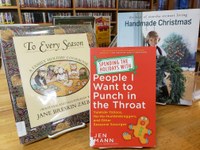 Dear Book Club friends,
I think the December Book Club meeting came up too soon for some of us, and I also realize that members who have children are probably busy helping them with their virtual school work --  or are getting lunch for them  --  so it was not too surprising that only three of us were able to zoom together yesterday.  Laura Dunn, Chris Nofsinger and I had a good time discussing books . . . and life . . .  and various things yesterday.  Patty Witten and Kathy Rolfe sent me email notes about books they have been reading.  
Here are the books that were shared about yesterday:
The Midnight Library by Matt Haig
The Collector by Nora Roberts
Just Us: An American Conversation by Claudia Rankine
Nobody Will Tell You This But Me by Bess Kalb
I Saw Him Die by Andrew Wilson
Detective Vera Stanhope series by Ann Cleeves (Kathy is reading the second book in the series, and I am reading the most recent one, which I found on the new books shelf in the library last week.) 
The Book Collectors: A Band of Syrian Rebels and the Stories that Carried them through a War by Delphine Minoui
We plan to continue Book Club Zooms on the first Thursday of every month from now on until the library can once again open to the public.  So put zooming on the first Thursday on your calendars for the next few months if you can.  Or let me know that you can't zoom and we'll see if we can find other ways for you to participate.
I hope we all find new joys as well as challenges during this unusual holiday season.  Keep reading!  Stay safe!
Hoping to see you or hear from you in January,
Suzanne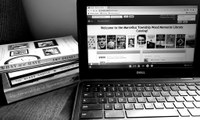 Dear Library Book Brunch Friends!

It was great fun to have some of us in person in the remodeled children's room, and some on Zoom, for the November Book Club discussion. Laughter and intelligent conversation (and silly, funny talk) are a healing balm for our souls. Books kindly sit there and wait for us when we don't feel like reading, and then embrace us with their magic when we are able to pick them up again.

New pandemic restrictions will prevent us from having our December Book Club meeting in person, but we can Zoom! I plan to host a Zoom meeting on Thursday, December 3, at 12:00 noon. I will send the link out to everyone that morning. I hope that many of us can join in!

Last year we had that fantastic cookie party in December. How life has changed. And it will change again. But friendship and books are one of life's unchanging gifts to us, and I am grateful that this Book Brunch Bunch continues to encourage and refresh us.

Hoping to see all your faces on December 3!

Best greetings,

Suzanne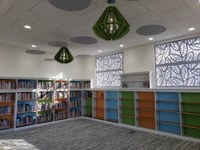 Dear Marcellus Library Book Club/Brunch/Group!
We will meet for our November discussion this coming Thursday, November 5, at 12:00 noon.  We have two options for participating:
In person, in the children's room at the library (masked, socially distanced, no food). We still have room for three on this list.
Participation in a zoom call. 

 

I will send out the zoom link to everyone on this email list,

 

first thing Thursday morning. 
This is a free zoom, so will only last for 40 minutes, but sometimes they give us extra time.  Let's try to start right at 12:00, which means those joining should click on the link in the email about 11:57, :58, or :59. 
If you can't be part of it, you could send a quick note about the book you would like to tell about to me by email, or to the Library Book Club email address.
This is so exciting!  Hope to see all of you on Thursday. 
Suzanne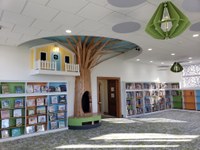 Hello, Book Bruncher-Readers!
As we head into colder months, we will need our books and our friends more than ever.  So I am happy to report that the Library Book Group will meet right on schedule at 12:00 noon on Thursday, November 7. 
And good news:  The newly renovated children's room at the library will be ready for use, so we can meet there.  Actually, ten people can meet there. We will also have a Zoom connection set up, so others can join the conversation that way. 
If you can't be with the group in either way (in person/Zoom), but want to share what you are reading, you can send me an email and I will share it  --  and reply to you with questions/comments from the group.
Please call the library (269-646-9654) to reserve an in-person, socially distanced chair at the library  OR to ask to be put on the Zoom list.  We will need your email address for a Zoom notice.
Got all that?  Here's the summary:
What:  Marcellus Library Book Group
When:  Thursday, November 5, 2020
               12:00 noon
Where: In person at the library  or joining with Zoom.  Call the library to sign up.  Only ten people can meet at the library.
When life gives us lemons, we make lemonade, right?!
Hope to see your body  (well clothed) or your face on November 5!  (I'll be on Zoom, but I'll be at the library!)
Suzanne
P.S.  Masks!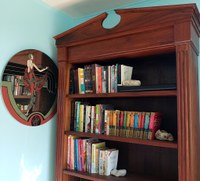 Dear Book Club friends,
Tomorrow is the first Thursday of October!  It snuck up on us because our last meeting was on Wednesday, September 16.  We had a good time, outdoors and masked, with good sharing and good books discussed.
At that meeting we decided to start our regular first Thursday meetings again, and agreed that if is warm enough on the first Thursday of October (tomorrow) we will meet in person outdoors again.  I don't think the weather tomorrow will be warm enough to meet outdoors.  Our second option is to have a zoom meeting.
Could each of you please send me a quick email to tell me if you have a computer at home on which you can participate in zoom gatherings?  I have never hosted a zoom meeting before, so it would be an experiment for all of us.  If there are too many "brunchers" who cannot participate in a zoom meeting, we may have to re-think our plans.  Will you please let me know today yet if you are available for a Book Group Zoom tomorrow, October 1 at 12:00 noon?
If any of you are experienced in hosting zoom meetings, and would like to host the meeting tomorrow, please let me know.  It would be a big help to have someone with experience lead us into this new way of sharing about books!
Thanks so much.  We'll find a way!
Suzanne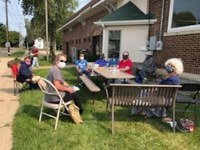 On September 16, 2020, after six months of separation due to the Coronavirus pandemic, members of the Marcellus Library First Thursday Book Brunch Group met together, in person, to talk about books.  Nine members, wearing masks, gathered in a loose circle around one of the new library picnic tables to share about what they have been reading over the past several months.  The group had maintained some contact through email and Marcellus Library Facebook posts, but when talking about books, being together is the most fun.  An hour was not long enough to catch up on books and life, so the group hopes to meet again, outside and masked, at the library on Thursday, October 1 at noon.  If the weather is too cold, the group will have their first zoom meeting that day. Everyone is invited to join the conversation.  Call the library at 269-646-9654 for more information.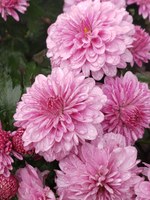 Hello once again, Book Club friends –
It is now six months since our last brunch and book sharing time.  How I miss those good times around the conference table!
I hope you are all well, reading more or less, depending on your schedules and moods.  But reading; do keep reading.  It has been good to hear from a few of you about books you have been reading over the summer. 
I have been dabbling in a wide variety of books, some fiction, and some non-fiction.  Sylvie (who has come to book brunch a few times) and I have been checking out various detective series.  She is currently reading Colin Cotterill's Dr. Siri Paiboun series.  I checked out the Valentino mysteries by Loren D. Estleman (his latest, Indigo, is on the new books shelf). They are interesting, but so heavy on references to movies I had never heard of that I found them tiresome.
Yesterday I finally got my Inter-Library Loan copy of The Book Woman of Troublesome Creek, by Kim Michele Richardson.  Dawn and Irene had both recommended this book, and I can tell already that it's a good read. 
I also brought home The Testaments, by Margaret Atwood, which was recommended long ago at book club, but never seems to be on the shelf when I look.  Well, now I have it, so it will be read after Troublesome Creek.  Two others from the new book shelf, which I had never heard of before and which I'll try out:  Bronte's Mistress, by Finola Austin and Sea Wife, by Amity Gaige.  I think my reading drought is over.  Move over, word search book, I'm reading again!
Here's an idea:  the library now has two picnic tables with umbrellas outside the front door.  Would anyone be interested in a shortened, masked, socially distanced, sanitizer available book club get-together some day while the weather is still warm?  Let me know what you think. 
Best greetings to all of you.  Keep in touch. 
Suzanne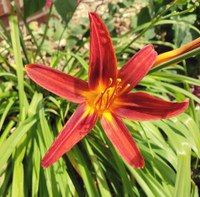 Hello, Marcellus Library Readers/Brunchers!
Once again, no brunch.  But it's important to stay in touch and to keep encouraging each other to read and to maintain friendships.  I would love to hear from each of you about 1) how you are, and 2) what you are reading.   I know several people who say they just can't read anymore, and for a while I couldn't either, but now I am "back to books" and have also discovered that word searches (large print) are very calming for me!  So that's a new pastime.
We have a lot of new books at the library.  You can read some of the titles in the "Library News" section of The Marcellus News each week.  Or you can come into the library, if you feel safe enough, and check out the New Books shelf.  The library is clean, sanitized and staffed by caring, masked staff members. 
Recently I have read:
Finna, by Nino Cipri, a very short, strange book; sort of science fiction, sort of social commentary.  Mediocre fiction, in my humble opinion.
Darling Rose Gold, by Stephanie Wrobel.  This is an interesting psychological-thriller-type book, but not really gripping.
Afterlife, by Julia Alvarez.   A relatively short, interesting novel about the death of a spouse, challenges which
relate to immigration, and maturing even in older years. 
I miss you all, I miss our brunches, and I hope you are all well.  Keep reading!  Tell me about it!
Suzanne
While we still cannot meet as a group, we are open and excited to see your masked smiles. We are happy to arrange curbside pickups if you aren't ready to return to the building!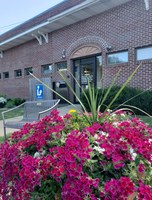 Hello, all you dear adult readers and Book Club Brunchers!
Guess who was looking forward to writing to you on the first Thursday of July, and then totally forgot.  Yes, of course, me.  But I can't think of a more understanding group in which I could admit that.
I hope you are all having good summer times, having adjusted to the "new normal" guidelines for our lives.  And I hope you are still reading, though I know from experience, and talking with others, that there are times when reading becomes less longed for and we wander off to other things for a while.  Usually, we return to the beloved books at some point, with a sense of having met up once again with a core part of our beings.
That's how the summer has been for me:  on again, off again.  Right now I am reading two books from the library's new book shelf:
The Mountains Sing, by Nguyen Phan Que Mai and Darling Rose Gold by Stephanie Wrobel.  The Mountains Sing is a novel, beautifully written, about a Vietnamese family during the changing governments and wars in their country during the 20th century.  It focuses on the strength and resilience of the women and children left behind during chaotic times.
Darling Rose Gold is a somewhat creepy but believable story about a mother and her daughter.  Full of surprises, questions, changing perspectives  --  I'm not quite halfway through it, but it's got me in its grip. 
What are you reading?  If you "reply all" to this message, we can all see what you have been reading.  And of course we like to hear your opinions of the books you read.   Please respond and keep the brunch bond alive and well!
The library is open again!  You can come and get some fresh, new books, or pick up some old favorites.  Things are a bit more formal than they used to be:  staff wear masks, we have a shield at the front desk and dividers between the computers, and the comfy furniture has been put away until another time.  But the friendly welcome is still there, the delight in greeting friends, the wonderful opportunity to let Marcellus Library work its magic on your mind and heart.  We do encourage everyone who visits to wear a mask, but we certainly do recognize smiling eyes!
Wishing each of you the strength you need for each day, and the book you need for each reading moment.
Sincerely,
Suzanne
Unable to meet at the library, the discussion continues online.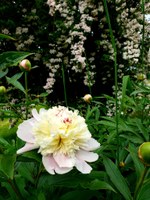 Hello, Library Book Club Brunchers!
Here it is a first Thursday of the month, and we need to talk. I have been thinking a lot about all of you and hoping that you are well, that you have found ways to stay calm but not depressed, and that you are reading.
A few weeks ago I read a book written by a college friend of my husband's, Florine Gingerich. It was written in 2001 and is no longer in print, but she sent us a copy a few years ago. It is called Lungo Drom, which means Long Road; it's the story of a group of Gypsy families in France, Italy and Belgium during WWII. It's a wonderful look into their lives and traditions, and includes a very nice love story, but it is sad because it also tells how they were rounded up and placed in concentration camps.
Then Chris said she liked Cilka's Journey, by Heather Morris, written in 2019, and also set in a concentration camp in 1942. I decided to read Morris's first novel, The Tattooist of Auschwitz first, since it was written first, in 2018.
The characters of all three of these books end up in Auschwitz-Birkenau concentration camp. So this is a rather heavy-duty diet of sadness and tiny triumphs. But they are well written and engaging. I promise to have them back in the library by June 15.
I'm also reading The Hired Man, by Aminatta Forna. I read her book Happiness a few weeks ago, and loved it, so thought I'd try this one, too. It's off to a slow start, but I'll pick it up again soon.
I told Kathy that I'd read the last book of Charles Todd's Ian Rutledge detective series and was not too impressed. She suggested I start at the beginning of the series, with A Test of Wills, and see if I like reading them in order better. So I will; they are next in line. There are 19 of them! Yikes! I hope I like them and can whizz through them. Or maybe first and last two/three will be enough?
What are you reading, dear friends? Patty is going to put this message on the website or Facebook and you could respond there so that we can all share about our reading experiences. During this deeply troubling time of pandemic and social unrest, books can continue to be our guides, our comforters, our inspirers, our occasional escape.
AND: (drum roll) The library is going to reopen, with some changes, over the next couple weeks. Please read the schedule and special conditions on the web site or Facebook.
All best wishes, Bruncher-Readers!
Suzanne
We'd love to hear what you're reading during the Covid-19 closures.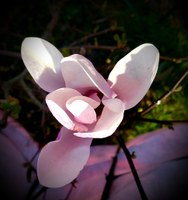 Hello, Book Brunchers!
I knew there was something I wanted to do yesterday, but couldn't remember what it was until this morning, when I realized that it was the first Friday of May, and that I had forgotten to write to you on the FIRST THURSDAY of the month! You will all probably be very understanding: it's hard for all of us to keep track of days and intentions right now, isn't it?
But here we are, looking into the unknown, and wondering if and when we'll sit together to munch and share about books. It may be quite a while yet. But that doesn't mean we can't encourage each other, and share ideas about good books. And watch for Book Bingo, coming up on the web site, soon, maybe.
What have you been reading during the past strange weeks? I'd love to get an email from you, or see a post from you on Facebook or the library web site, to share about books; perhaps to muse a little about what role books are playing for you during this sad, sad pandemic.
I read my first Charles Todd mystery (Inspector Ian Rutledge) -- A Divided Loyalty -- but I can't remember a thing about it so am not sure if I finished it. It's written by a mother-son team.
I started but did not finish:
The Promise by Silvina Ocampo
I Myself Have Seen It: The Myth of Hawaii by Susanna Moore.
Syria's Secret Library: Reading and Redemption in a Town Under Siege, by Mike Thomson
Notorious RBG: The Life and Times of Ruth Bader Ginsburg, by Irin Carmon and Shana Knizhnik
Rumi Wisdom: Daily Teachings from the Great Sufi Master, by Timothy Freke

Others I sort of flew through:
To the Land of Long Lost Friends, by Alexander McCall Smith
10-Pound Penalty, by Dick Francis
Rules of Deception, by Christopher Reich
A Conspiracy of Bones, by Kathy Reichs
The Nuttiest Riddle Book in the World by Morrie Gallant (looking for riddles to text to grandkids)
Thought-provoking, intense reads:
Light in August, by William Faulkner
Holy Masquerade, by Olov Hartman
I've just started Bread of Love, by Peder Sjogren. Not sure about this one . . . .
I miss you all! We'll try to keep you informed about next steps for the library on the web page, and in the newspaper. Please write to me or to the web page or on Facebook to reassure us all that you are still reading!
Love to all,
Suzanne
April book club must be cancelled. Keep on reading!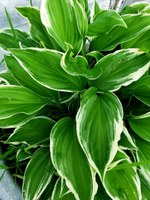 Dear Book Club Brunchers!
How very sad that we cannot meet for the foreseeable future.  I certainly do miss our conversations and interactions.  I hope each of you is following all the guidelines for being as safe and healthy as possible  --  and getting outside for walks as often as possible. 
Let's keep reading!   As Chris says, "Read, read, read!!" Let's keep lists of what we read, and then share them when we can gather again around the Brunch Table.   
The library website will keep us up to date on all kinds of things, including the date when we can once again go to our wonderful community hot-spot, Marcellus Township Wood Memorial Library!
Love and best wishes to all of you! 
Suzanne
Normally, we meet on the first Thursday of the month...this month, we met on Friday.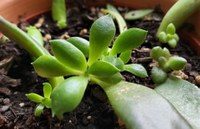 Hello, Book Brunchers!
Thanks to those who were able to come on a Friday instead of a Thursday this month!  Next month we will return to our usual schedule, meeting on Thursday, April 2 at noon around the brunch table at the library.  I hope all of you will be able to come!
This week we shared about these books:
No Stopping Us Now, by Gail Collins
The Trouble with Rachel by Dorothy Cannell
The Children of the Lion series #18, by Peter Danielson
Between Shades of Grey, by Ruta Sepetys
Inside Out, by Demi Moore
The Girl with the Louding Voice, by Abi Daré
I hope those of you who have had surgery will come striding in to the next book brunch get-together in April!  Best wishes to all who have been sick or over-worked.
Suzanne