March 5, 2020
Normally, we meet on the first Thursday of the month...this month, we met on Friday.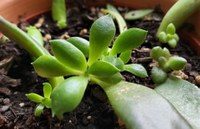 Hello, Book Brunchers!
Thanks to those who were able to come on a Friday instead of a Thursday this month!  Next month we will return to our usual schedule, meeting on Thursday, April 2 at noon around the brunch table at the library.  I hope all of you will be able to come!
This week we shared about these books:
No Stopping Us Now, by Gail Collins
The Trouble with Rachel by Dorothy Cannell
The Children of the Lion series #18, by Peter Danielson
Between Shades of Grey, by Ruta Sepetys
Inside Out, by Demi Moore
The Girl with the Louding Voice, by Abi Daré
I hope those of you who have had surgery will come striding in to the next book brunch get-together in April!  Best wishes to all who have been sick or over-worked.
Suzanne