July 29, 2021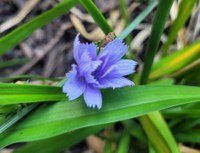 Hello, Book Club friends! 
I have been reading The Personal Librarian by Marie Benedict and Victoria Christopher Murray, which is on the new books shelf at the library (now that I took it back).  I want to talk about it at book club next week.  Marie Benedict also wrote The Other Einstein, The Only Woman in the Room, and Carnegie's Maid, among others. We have talked about some of these novels, which are about lesser known, and less acknowledged, amazing women.  Benedict  also writes as Heather Terrell.  I found her first book using that pen name, written in 2007, called The Chrysalis, at the library.  I'm eager to see what it's like.  Why does she use two names?  Different styles/focus/eras/???
I hope a bunch of us will see each other and have a good chat next Thursday, August 5, at noon, at the library.  I will be wearing a mask again, due to the new covid variant, but at this point patrons are still welcome to choose to wear masks or not inside the library.  Maybe we can sit outside and let the wind free us from masks and anxiety!
Best greetings to all!  Save the date!
Suzanne