January 7, 2021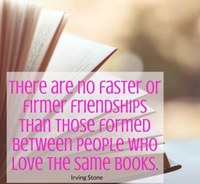 Hello, Book Club Friends!
I know not all of you have access to zoom, and I am really hoping it won't be too long till we can meet at the library again.  I'd love to hear what all of you are reading.  Can you send me a quick email and tell me? 
Today there were six of us on the book club zoom yesterday.  Here are the books we talked about:
The Museum of Dance by Jonathan Kellerman.  (fiction)
Caste – The Origins of our Discontents by Isabel Wilkerson.  (non-fiction)
Necessary Lies by Diane Chamberlain.  (historical fiction)
As Bright as Heaven by Susan Meissner (historical fiction)
The Saving Graces by Patricia Gaffney (fiction)
Absolute Truths by Susan Howatch (fiction)
The Whisper Network by Chandler Baker (fiction)
The Alice Network by Kate Quinn  (historical fiction)
The Bramble and the Rose – A Henry Farrell Novel by Tom Bouman (fiction)
Sleep Donation by Karen Russell (dystopian epidemic fiction)
Upright Women Wanted by Sarah Gaily (dystopian fiction)
Hamnet – A Novel of the Plague by Maggie O'Farrell (historical fiction)
The Secret Keeper by Kate Morton (historical fiction).  Irene wants everyone to read this book and tell her what we think of the ending, which she found very shocking!
We noticed that the majority of these books are by and about women.  Several of them reveal fascinating background information about historical times/events, often from a woman's perspective.   Isabel Wilkerson's book Caste keeps coming up as an important look at some of the basic attitudes and beliefs on which Americans' attitudes and beliefs are based.  Lots of good stories make it easier to read than some books on that subject.
I hope you are all taking good care of yourselves, staying safe, and that you have books around you.  Even if you don't feel like reading, touching a book is good for the soul!
Best wishes for the year ahead,
Suzanne