March 24, 2021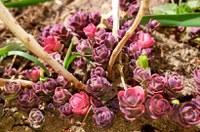 This month, we had a lively zoom with seven people. Somehow we managed to squeeze a lot of book talk into our 40 minutes. Hopefully, next month, when Spring has arrived, we can meet at the library (masked and distanced) again, on April Fool's Day. Or perhaps we'll have a "hybrid" meeting: zoom and in-person. In any case, temperatures and spirits will probably be lifting and a good book conversation will brighten our day.
Here are the books which were introduced yesterday:
The Mystery of Mrs. Christie, by Marie Benedict (who also wrote The Other Einstein, The Only Woman in the Room, Lady Clementine and Carnegie's Maid).
The Grace Year, by Kim Liggett
Before You Go, by Tommy Butler
Going to the Mountain: Life Lessons from My Grandfather, Nelson Madela, by Ndaba Mandela
What Doesn't Kill You: A Life With Chronic Illness – Lessons from a Body in Revolt, by Tessa Miller
Murder in Canaryville: The True Story Behind a Cold Case and a Chicago Cover-Up, by Jeff Coen
The Rope: A True Story of Murder, Heroism and the Dawn of the NAACP, by Alex Tresniowski
The Black Panther Party: A Graphic Novel History, by David F. Walker and Marcus Kwame Anderson
The Long Walk to Water: Based on a True Story (of the Lost Boys of Sudan), by Linda Sue Park
Beyond the Rice Fields, by Naivo (translated from Malagasy by Allison Charette)
A Lie Someone Told You About Yourself, by Peter Ho Davies
Just as I Am: A Memoir, by Cicely Tyson
Whew! Obviously, we did not discuss each book in depth! But what fun to see each reader's enthusiasm through brief glimpses into these stories! Needless to say, we could have gone on for a long time! Maybe in June and July all 17 of us who have at one time or another been together for Library Brunch/Club can sit outside the library to talk together about books and ourselves. That sounds wonderful to me.
Until then, stay safe, keep wearing masks, and plan to attend the next book group meeting on April 1!